Exhibiting Your Creations
The heart and soul of the Convention is the exhibition of all of your amazing creations for the admiration of other builders and the public, and the opportunity to win prizes.
The MOCs ("My Own Creations") displays are organized into themes, grouped by subject matter. Your MOC will be displayed on a table with the other MOCs in that theme.
2017 Themes will be announced soon. Please stay tuned.
The themes for 2016 were:
Art – Sculptures, mosaic, and still life.
Scale Models – Architectural models, microscale, and miniland scale.
Bionicle and Hero Factory – MOCs based on these action figure LEGO themes.
Castle, Fantasy, and Historical – Historical and fantasy genre themes, including classical and medieval themed builds.
High Seas – Ships, sea monsters, and aquatic themed models of all types.
Military – Everything from the dawn of mechanized warfare to the near future, both realistic and imagined.
Pop Culture – Builds based on pop culture such as music, superheroes, movies, TV, and internet memes.
Robotics and Mechanisms – Contraptions, robots, mechanisms built with LEGO Mindstorms and Technic parts, MOCS with motors and moving parts.
Space and Science Fiction – Spaceships and other futuristic creations.
Town and Train – Depictions of contemporary life in LEGO.
There are separate trophies for the Large Displays theme.  A particularly large display or diorama, especially if it is a group project, should be registered as a Large Display.  If you are building just a simple model, it should be registered under one of the themes above.  Individual MOCs that are displayed as a part of a Large Display (for example, a building or vehicle that is a part of a diorama) may be registered individually in one of the regular themes as well.
The Special Exhibitor Program offers support to builders who are building and bringing big impressive creations which will wow the public at our Public Exhibition. If you think you will qualify for this program, please fill out an application form.
In addition to the above themes, BBTB also has special themes for younger builders:
Junior Builder – Creations of all types by younger attendees (up to 12 years).
Teen Builder – Creations of all types by teenaged attendees (13 to 17 years).
PLEASE NOTE: Junior and Teen builders have the option to put their creations up against the adult builders if they prefer by registering them in the theme categories instead.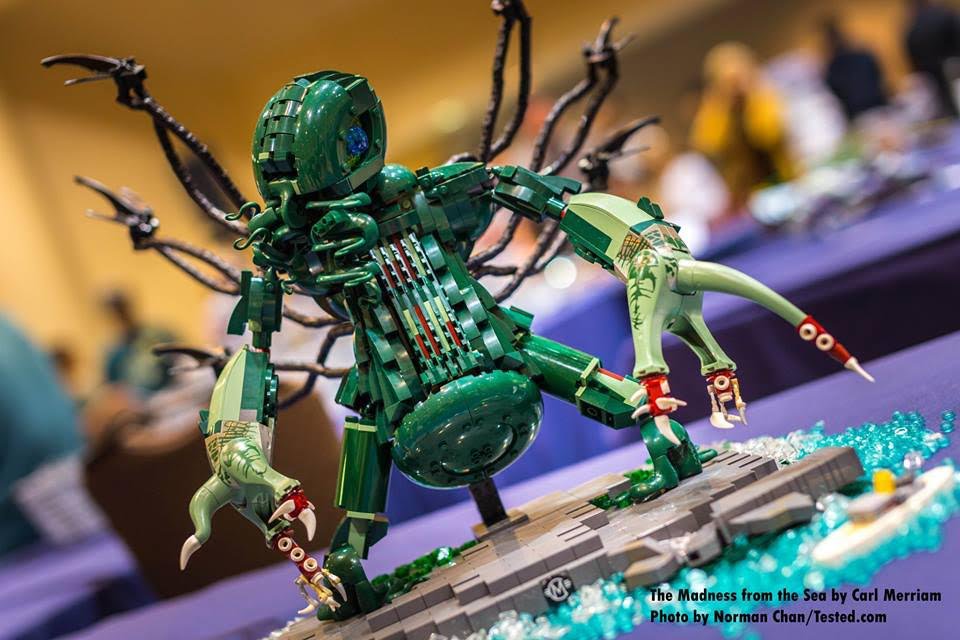 MOC Registration
The deadline for MOC registration has been extended.  Please register all of your MOCs before the Convention, no later than Thursday, August 3, 2017.  Please visit the BBTB MOC Registration page (link TBA) to register your MOC.
IMPORTANT:  You must register your MOC by July 28th to be eligible to win a prize.  You can always remove or cancel your MOC registration but you cannot register late.  If you are thinking of removing your MOC, please contact your theme coordinator who may have suggestions regarding completing and displaying your MOC.
MOC Setup
Bring your MOCs to the Convention on Friday for setup (or Saturday morning if you are not able to set up on Friday) and take them home after the public hours close on Sunday evening.